Semicon
Everything is changing. The pace of change is so fast that becoming obsolete is just a matter of time. Smart manufacturing is not just an art, it is fast becoming a science. With shrinking development cycles sustenance management is all the more critical.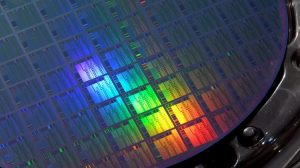 The semiconductor industry is being reshaped, as end-market demands from consumer electronics, mobile devices, computing, entertainment, automotive, aviation and healthcare — all call for innovation. Semiconductor technology has rapidly evolved as the industry develops more advanced product and process technologies for applications in
end-use industries. In recent years, the largest segments of the worldwide semiconductor industry have been logic, memory, MPU, analog, DSP and Sensors.
The amazing progress and opportunities springing from the technology – and its convergence with IoT is just for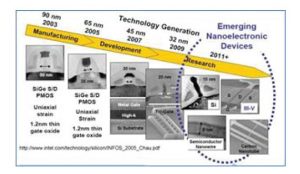 theasking. With new markets demanding for smaller and smaller devices with greater capabilities, Chip and Memory usages drive the need of transistor scaling.Transistors have scaled down from 90nm -> 60nm -> 45nm -> 32nm -> 22nm. Extensive research and thought process goes into these scaling activities. The final result shapes the development of newer Ideas, Concepts, Design and Production of 'smaller and smarter' Handsets, Tablets, Smart TV's, Smart medical devices, IoT Devices, VR/AR and other products.
To achieve the transistor scaling, a Equipment manufacturer requires to change the line processes like deposition, etching, patterning and metrology systems to suit today and also scale for future market requirements. So also, the sub systems, Gas modules, Vacuum Chambers, Abatement systems, will also need to be changed. Such changes if planned in advance will save the manufacturer money and turn-around time.
ASM specializes in the Design and Value Engineering, Complex Prototyping, Competitive Manufacturing in the capital process equipment for Semiconductor, Solar and Display verticals. ASM honed its team skills and capabilities to meet current and future requirements with Equipment manufacturers.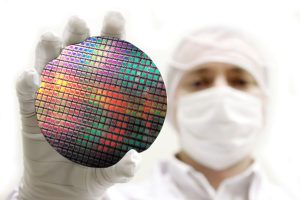 To remain competitive in the semiconductor industry, developers and manunfacturing firms must continually invest a significant share of revenues in both R&D and new plants and equipment. The pace of technological changes in the industry requires that companies develop more complex process technology and introduce production machinery capable of manufacturing components with smaller feature sizes.
The ability to produce state-of-the-art semiconductor components can only be maintained through a continual commitment to keeping pace with industry-wide investment. The need to stay on the leading edge of technology is not only the need of the hour, it is about survival. With a strong domain knowledge in Semiconductor equipment and hands-on experience in Design and Development of System comprising of areas like Ultra-High Precision Chambers, Vacuum Technologies, Robotics, Electronic Motion Control and Handling gases & flow systems, ASM is well poised to align with the customer needs for faster turn-around, improving productivity while maintaining quality and reliability requirements.
ASM has robust processes in place for design, documentation control and securing customer's IP. ASM understands the current market, with abundant experience and knowledge in wafer processes, ASM can help its clients in developing robust equipments, supporting systems and sub systems which would eventually produce semiconductor devices for new markets and opportunities:

• Autonomous Vehicles
• VR/ AR
• Additive Manufacturing
• Artificial Intelligence/ Smart Vehicles


• IoT/ Big Data
• Personalized Medicals
• Thin Film Battery

You may also like